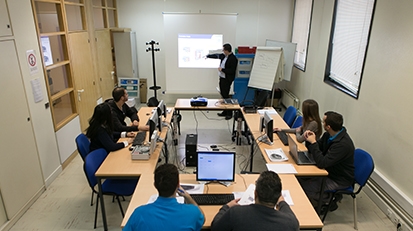 Training
The DEF Network's Client Training Organisation was created in 2008, in response to the training needs generated by the operation of the fire safety systems (FSSs) installed and maintained by DEF.
Our team of expert trainers will give your staff the knowledge and skills they need to correctly operate your system.
We aim to increase your autonomy and safety whilst ensuring you are in compliance with regulatory requirements.
To that end, DOI offers a complete range of training options which you can incorporate into your training plan, as part of your personnel's skills development.